Environment´s information
Etxalar
Border village with a nice and quiet environment, next to the Tximista river. National price of tourism for embellishment and improvement of the villages. It is located 70 km from Pamplona, 40 km from San Sebastián and its beaches.
Tours

* Marked routes to the columbariums.
* Infernuko errota
* Azkua Mount.
* Aizkolegi Palace.
* Caves of Zugarramurdi.
* Lordship of Bertiz.
* Mill of Zubieta.
* MuseumSantxotena.
* Basque-French territory
Activities
Hiking, Cycling. Guided visits to columbariums
WHERE TO GO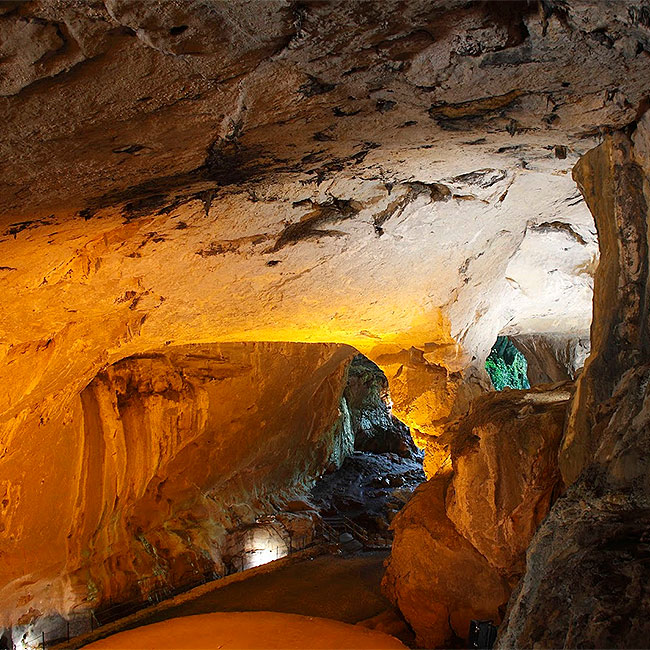 Cuevas de Zugarramurdi
Magia, fantasía y brujería se han convertido la Cueva de Zugarramurdi en un enclave turístico único a 400 metros de este pueblo fronterizo con Francia en el Pirineo occidental navarro. Hay también un ...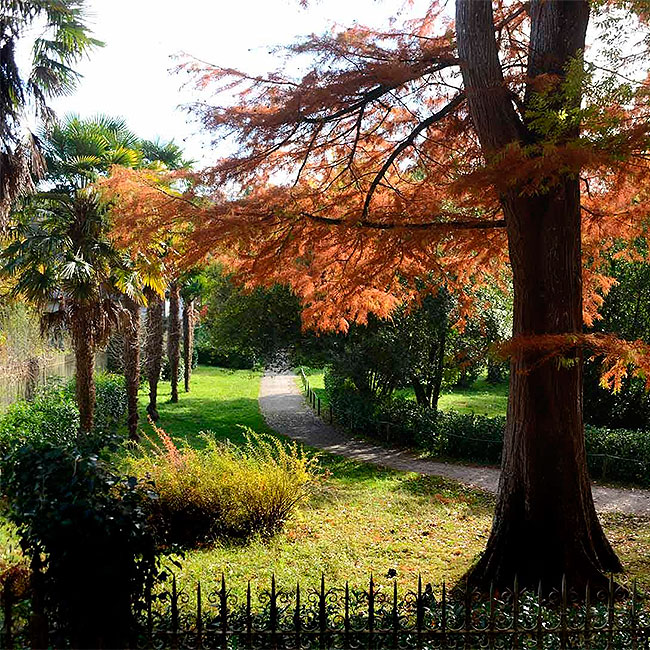 Parque Natural Señorío de Bertiz
Un fabuloso jardín botánico con mirlos, ardillas y siete especies de pájaros carpinteros destaca en este Parque Natural del Pirineo occidental navarro junto al río Bidasoa con árboles de gran porte y ...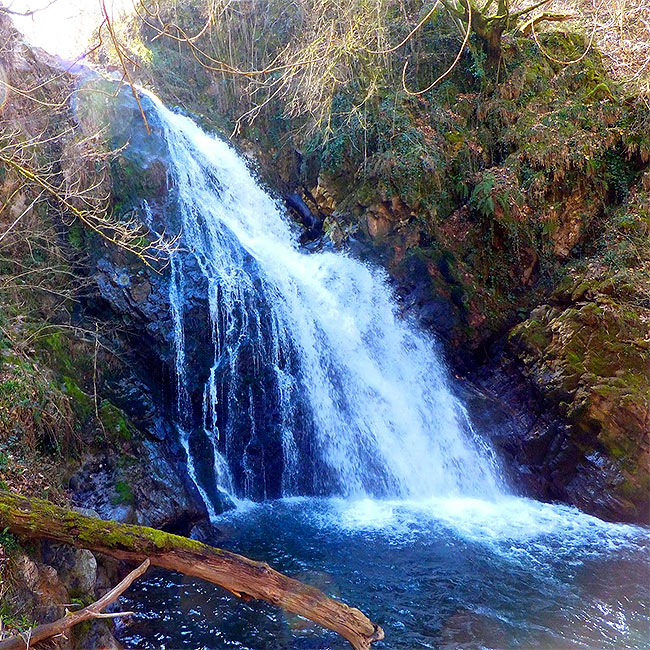 Cascada de Xorroxin
Naturaleza fascinante, una cascada semioculta por el bosque a la que iban las lamias y las sirenas a alisarse los cabellos con peines de oro. Agua cantarina, hayas, robles, avellanos y castaños nos es...
UPCOMING EVENTS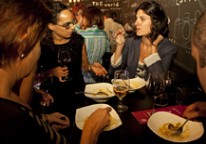 Semana de la Cazuelica y el Vino
En Pamplona, del 6 al 15 de octubre
El calendario gastronómico de Navarra tiene una cita imprescindible en otoño, la Semana de la Cazuelica y el Vino. Se trata de una ocasión única para dar a conocer el carácter de la cocina regional, q...
Día de las Palomeras
En Etxalar, del 14 al 15 de octubre
Enormes bandadas de palomas cruzan el cielo pirenaico de Etxalar durante los meses de octubre y noviembre y, con ellas, retorna también la actividad cinegética. En octubre se celebra el Día de las Pal...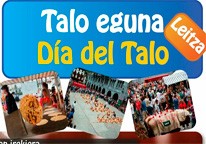 Día del Talo en Leitza
En Leitza, 17 de octubre
El talo es una torta elaborada con harina de maíz sin fermentar, cocinada a la plancha y que se come acompañada por queso de oveja, chistorra o chocolate. Constituye uno de los alimentos más tradicion...